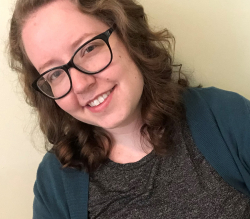 Latest posts by Hannah Haefele
(see all)
Did you know SpongeBob SquarePants is one of the longest-running cartoons? I don't think anyone would have expected to need such a long SpongeBob episode guide when the first season premiered in 1999.
However, it's still a funny show for the whole family to watch. I grew up watching the earlier seasons and have watched newer episodes as an adult.
Whether you're a life-long fan or new to the series, you should learn about the episodes and seasons.
Bottom Line Up Front
Thirteen seasons and a total of 277 episodes of SpongeBob SquarePants have aired so far. But the show has more to come with the rest of season 13 and an upcoming season 14.
SpongeBob Episodes
Since 1999, SpongeBob SquarePants has released hundreds of episodes for kids and adults to enjoy. I started watching the show when it premiered, and I've enjoyed watching and rewatching it decades later.
But there are a lot of episodes of the series, and it can be hard to keep track of everything. So I decided to look into the episodes from all of the seasons.
That way, you can quickly find an episode to watch when you're bored. Here's what you should know about the existing seasons and episodes of SpongeBob SquarePants.
Season 1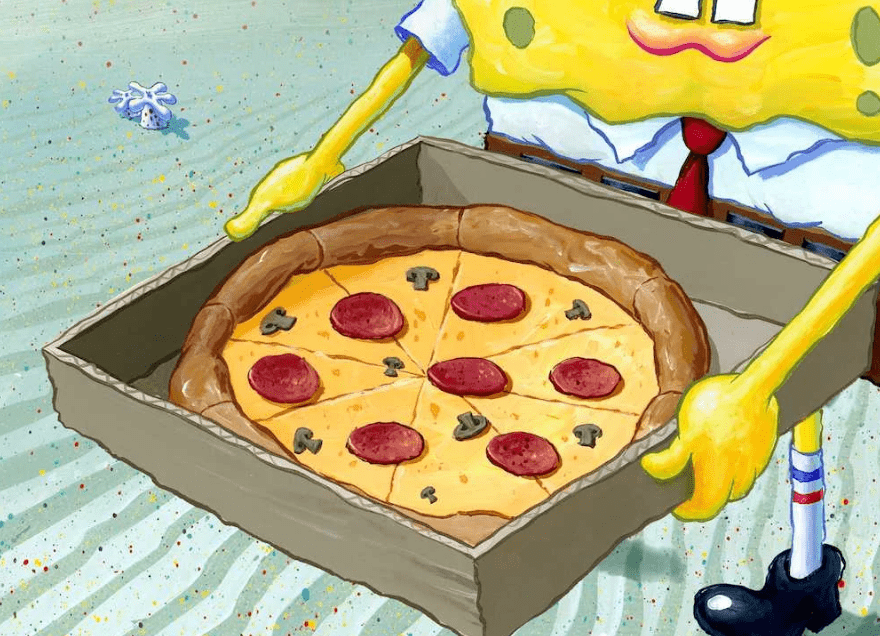 The first season initially ran from 1999 to 2001 and features 41 segments across 20 episodes. This season is where we start to get to know some of the main characters, but the show doesn't bore you with their life stories.
Episode segments include:
Help Wanted
Reef Blower
Bubblestand
Ripped Pants
Jellyfishing
Plankton!
Naughty Nautical Neighbors
Boating School
Pizza Delivery
Home Sweet Pineapple
Mermaid Man and Barnacle Boy
Hall Monitor
Jellyfish Jam
Sandy's Rocket
Nature Pants
Opposite Day
Culture Shock
F.U.N.
Squidward the Unfriendly Ghost
Scaredy Pants
I Was a Teenage Gary
SB-129
Karate Choppers
Sleepy Time
The Paper
Arrgh!
Walking Small
Fools in April
Neptune's Spatula
Mermaid Man and Barnacle Boy II
This is the season that I remember liking the most. It has a lot of my favorite episodes, such as Help Wanted, Suds, and SB-129, and I love the writing and the relationships between the characters.
If you've never watched the show, definitely start with Help Wanted since it's the first segment. You get to meet some of the characters, and it sets the show up very well.
Season 2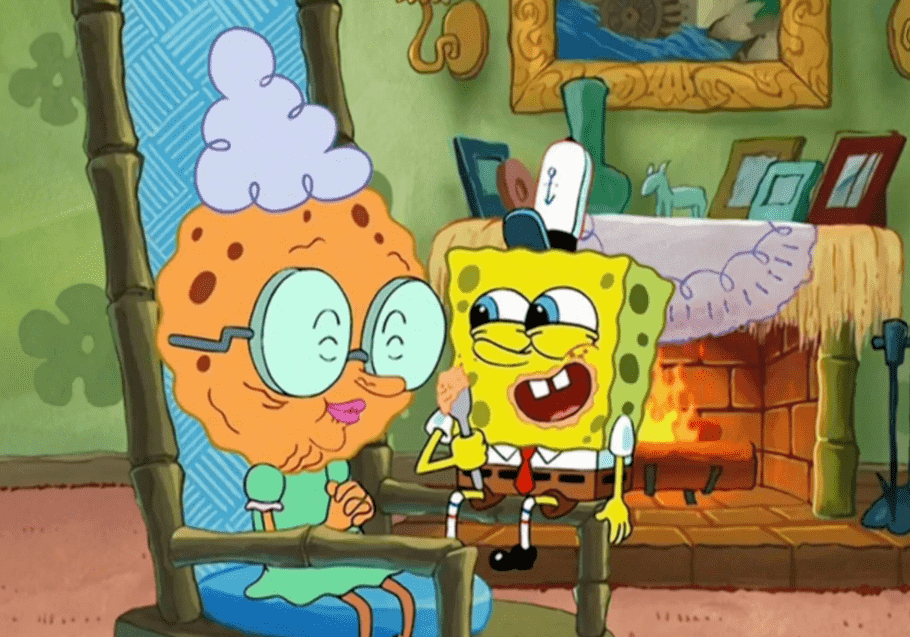 Nickelodeon first release episodes of season 2 from 2000 to 2003, so it overlapped with neighboring seasons. I'm not sure why that is, but this season gives us another 39 segments in 20 episodes.
It's also the first season to feature a special episode. The Christmas episode has Patchy the Pirate hosting us with his parrot Patty, and that segment takes up the entire space of a full episode.
This season includes the following segments:
Your Shoe's Untied
Squid's Day Off
Something Smells
Bossy Boots
Big Pink Loser
Bubble Buddy
Imitation Krabs
Wormy
Patty Hype
Grandma's Kisses
Squidville
Prehibernation Week
Life of Crime
Christmas Who? (Christmas special)
Survival of the Idiots
Dumped
No Free Rides
I'm Your Biggest Fanatic
Mermaid Man and Barnacle Boy III
Squirrel Jokes
Pressure
The Smoking Peanut
Shanghaied
Gary Takes a Bath
Welcome to the Chum Bucket
The Secret Box
Band Geeks
Graveyard Shift
Krusty Love
Procrastination
I'm With Stupid
Sailor Mouth
Artist Unknown
Jellyfish Hunter
The Fry Cook Games
Squid on Strike
Sandy, SpongeBob, and the Worm
As a flute player, my favorite episode from this season has to be Band Geeks. We get to see Squidward in his element, conducting a band, even if they're not the best band.
Other episodes I'd recommend watching include Survival of the Idiots, Graveyard Shift, and Squid on Strike. I love that the last one teaches kids a bit about being able to strike when at work.
Of course, there's also Your Shoe's Untied, which teaches kids how to tie their shoes.
Season 3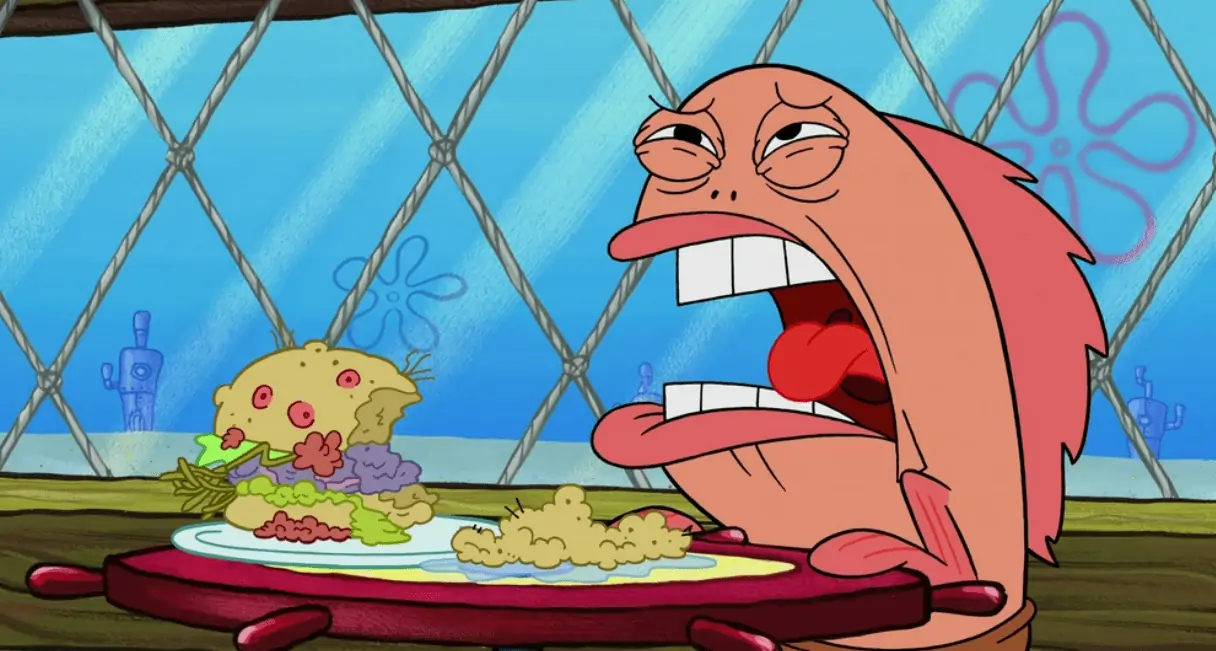 The next season came out in 2001 and aired new episodes until 2004. It contains 20 episodes with a total of 37 segments, so it does overlap with seasons before and after it.
Still, this season is another funny one to watch. I remember some of the episodes and watching them as a kid and loving them and the characters. A lot of them still hold up now.
Here are the segments from this season:
The Algae's Always Greener
SpongeGuard on Duty
Club SpongeBob
My Pretty Seahorse
Just One Bite
The Bully
Idiot Box
Mermaid Man and Barnacle Boy IV
Doing Time
Snowball Effect
One Krabs Trash
As Seen on TV
Can You Spare a Dime?
No Weenies Allowed
Squilliam Returns
Krab Borg
Rock-a-Bye Bivalve
Wet Painters
Krusty Krab Training Video
Party Pooper Pants
Mermaid Man and Barnacle Boy V
New Student Starfish
Ugh
The Great Snail Race
Born Again Krabs
I Had an Accident
Krabby Land
The Camping Episode
Missing Identity
Plankton's Army
The Sponge Who Could Fly
SpongeBob Meets the Strangler
Pranks a Lot
Some of my favorite episodes from this season include No Weenies Allowed and Chocolate With Nuts. I love seeing the robot at Weenie Hut Jr's confirm SpongeBob is a Weenie.
And as a massive fan of chocolate, I relate to the old woman who goes crazy when SpongeBob tries to sell her some. Other great episodes from this season include I Had an Accident (SpongeBob stays inside) and Just One Bite (Squidward tries Krabby Patties).
Season 4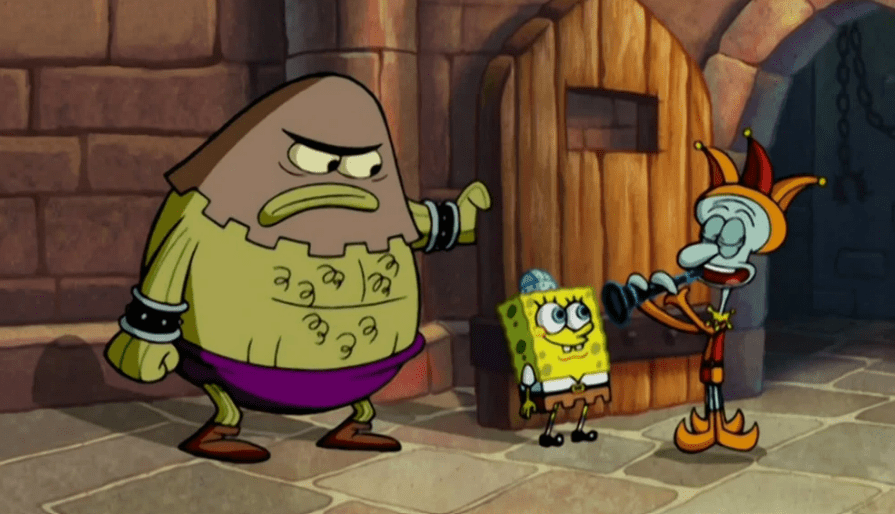 With season 3, they finally let all of the episodes air before premiering season 4 in 2005. The season premiered new episodes through 2007, airing 38 segments within 20 episodes.
I love a lot of the episodes from this season, and they're still just as funny to watch today. We get to see the characters being themselves, so this is a good season for new fans and longtime viewers.
Here are all of the season 4 segments of SpongeBob SquarePants:
Fear of a Krabby Patty
Shell of a Man
The Lost Mattress
Krabs vs. Plankton
Have You Seen This Snail?
Skill Crane
Good Neighbors
Selling Out
Funny Pants
Dunces and Dragons
Enemy In-Law
Mermaid Man and Barnacle Boy VI: The Motion Picture
Patrick SmartPants
SquidBob TentaclePants
Krusty Towers
Mrs. Puff, You're Fired
Chimps Ahoy
Ghost Host
Whale of a Birthday
All That Glitters
Wishing You Well
New Leaf
Once Bitten
Bummer Vacation
Wigstruck
Squidtastic Voyage
The Thing
Hocus Pocus
Driven to Tears
Rule of Dumb
Born to Be Wild
Best Frenemies
The Pink Purloiner
Squid Wood
Best Day Ever
The Gift of Gum
In my opinion, the best episodes from this season include Skill Crane, Good Neighbors, and Krusty Towers. I also love Funny Pants and Fear of a Krabby Patty.
Of course, the episode Krabs vs. Plankton is another classic, and it shows both characters being their exact selves. If you want to see a lawyer's reaction to that episode, check out LegalEagle's video.
Season 5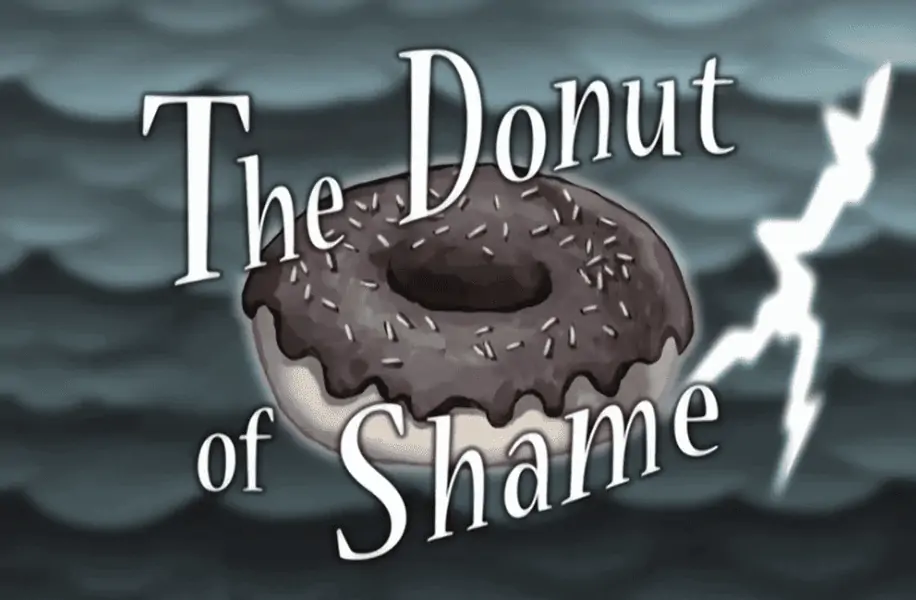 I'll be honest, I didn't watch season 5 when it first premiered as much as I'd watch earlier seasons. But I've been watching it as an adult and find it pretty funny.
The episodes are a bit ridiculous, but they're entertaining. Consider the following segments that you'll find in this group of episodes from 2007 to 2009.
Friend or Foe
The Original Fry Cook
Night Light
Rise and Shine
Waiting
Fungus Among Us
Spy Buddies
Boat Smarts
Good Ol' Whatshisname
New Digs
Krabs a la Mode
Roller Cowards
Bucket Sweet Bucket
To Love a Patty
Breath of Fresh Squidward
Money Talks
SpongeBob vs. The Patty Gadget
Slimy Dancing
The Krusty Sponge
Sing a Song of Patrick
A Flea in Her Dome
The Donut of Shame
The Krusty Plate
Goo Goo Gas
Le Big Switch
Atlantis SquarePantis
Picture Day
Pat No Pay
BlackJack
Blackened Sponge
Mermaid Man vs. SpongeBob
The Inmates of Summer
To Save a Squirrel
Pest of the West
20,000 Patties Under the Sea
The Battle of Bikini Bottom
What Ever Happened to SpongeBob? / WhoBob WhatPants?
SpongeHenge
Banned in Bikini Bottom
Even though it came out in this season, Good Ol' Whatshisname is a classic with Mr. What Zit Tooya. Some of my other favorites from this lineup include Friend or Foe and Fungus Among Us.
And as someone who hates being late, I love how SpongeBob decides to move into the Krusty Krab in New Digs. This season has some excellent segments.
Season 6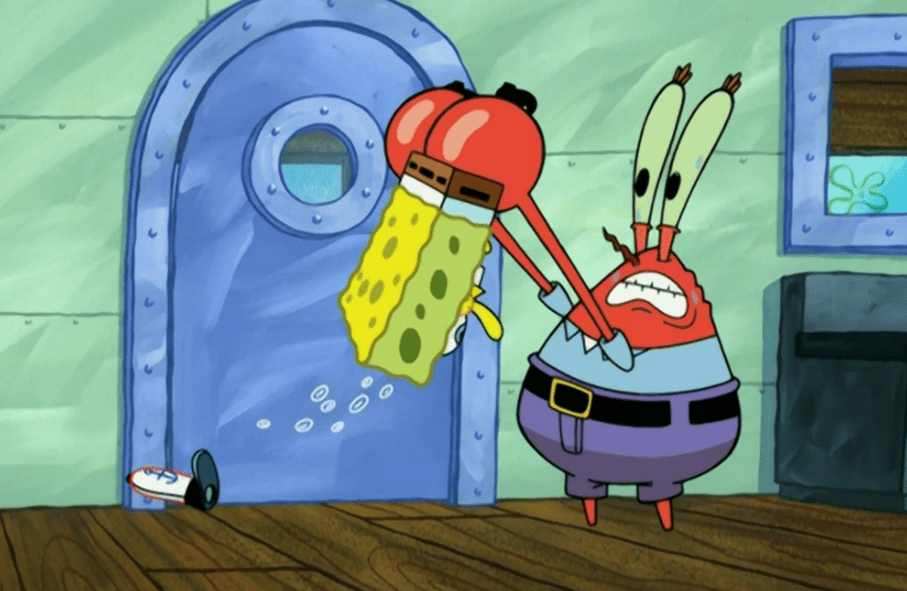 From 2008 to 2010, Nickelodeon released season 6 of SpongeBob SquarePants. This season consists of 26 episodes and 47 segments in total.
I don't remember a ton of the episodes from this season, but I remember some and find them very funny. Here are all of the segments from this part of the show:
House Fancy
Krabby Road
Penny Foolish
Nautical Novice
Spongicus
Suction Cup Symphony
Gone
The Splinter
Side Whistle Stooges
A Life in a Day
Sun Bleached
Giant Squidward
No Nose Knows
Patty Caper
Plankton's Regular
Boating Buddies
The Krabby Kronicle
The Slumber Party
Grooming Gary
SpongeBob SquarePants vs. The Big One / SpongeBob SquarePants and the Big Wave
Porous Pockets
Choir Boys
Krusty Krushers
The Card
Dear Vikings
Ditchin'
Grandpappy the Pirate
Cephalopod Lodge
Squid's Visit
Shuffleboarding
Professor Squidward
Pet or Pests
Komputer Overload
Gullible Pants
Overbooked
No Hat for Pat
Toy Store of Doom
Sand Castles in the Sand
Shell Shocked
Chum Bucket Supreme
Single Cell Anniversary
Truth or Square
Stuck in the Freezer
Pineapple Fever
Chum Caverns
The Clash of Triton / Neptune's Party
My favorite segment from this season is definitely Professor Squidward. I love how Squidward takes his chance to pretend to be his rival Squilliam, but of course, it's all a setup by Squilliam.
Komputer Overload is another good one, and so is Shuffleboarding. I haven't watched this season in a while, so I'll have to revisit it.
Season 7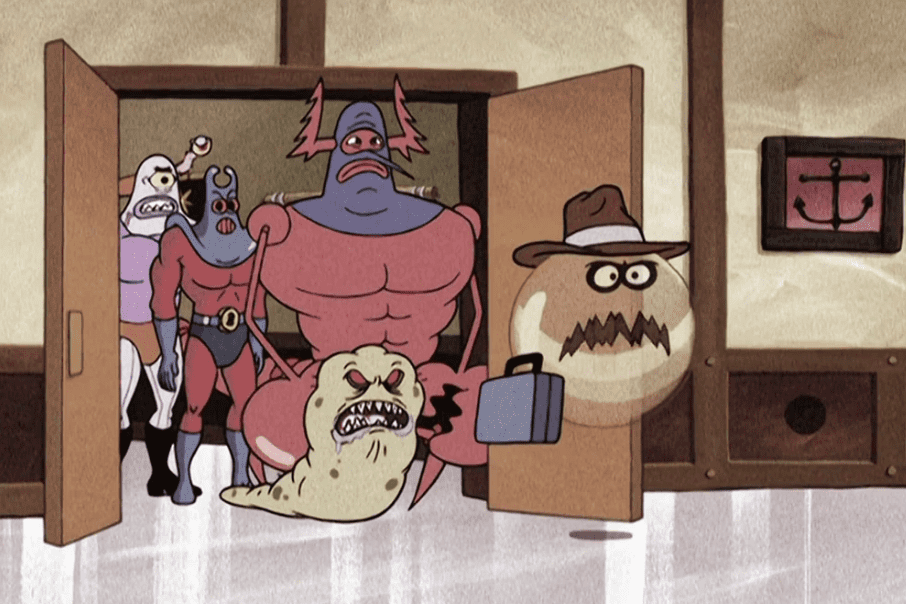 Between 2009 and 2011, Nickelodeon premiered season 7 of SpongeBob SquarePants. The season consists of 50 segments within 26 episodes.
If you want to give this season a try, you have a lot to watch. Here are the segments in the order Nick packages them, not necessarily the broadcast order:
Tentacle-Vision
I ♥ Dancing
Growth Spout
Stuck in the Wringer
Someone's in the Kitchen With Sandy
The Inside Job
Greasy Buffoons
Model Sponge
Keep Bikini Bottom Beautiful
A Pal for Gary
Yours, Mine, and Mine
Kracked Krabs
The Curse of Bikini Bottom
Squidward in Clarinetland
SpongeBob's Last Stand
Back to the Past
The Bad Guy Club for Villains
A Day Without Tears
Summer Job
On Coarse Meal
Gary in Love
The Play's the Thing
Rodeo Daze
Grandma's Secret Recipe
The Cent of Money
The Monster Who Came to Bikini Bottom
Welcome to the Bikini Bottom Triangle
The Curse of the Hex
The Main Drain
Trenchbillies
Sponge-Cano!
The Great Patty Caper
That Sinking Feeling
Karate Star
Buried in Time
Enchanted Tiki Dreams
The Abrasive Side
Earworm
Hide and Then What Happens?
Shellback Shenanigans
The Masterpiece
Whelk Attack
You Don't Know Sponge
Tunnel of Glove
Krusty Dogs
The Wreck of Mauna Loa
New Fish in Town
Love That Squid
Big Sister Sam
Perfect Chemistry
I love how this season gives us a look inside Super Weenie Hut Jr's in Stuck in the Wringer. Patrick takes SpongeBob there for some ice cream.
Of course, as a musician, Squidward in Clarinetland almost makes me want a flute version, but that woulde be a nightmare. Another episode that features Squidward is The Play's the Thing, when Mr. Krabs produces Squidward's play (but only because he can charge money for tickets).
Season 8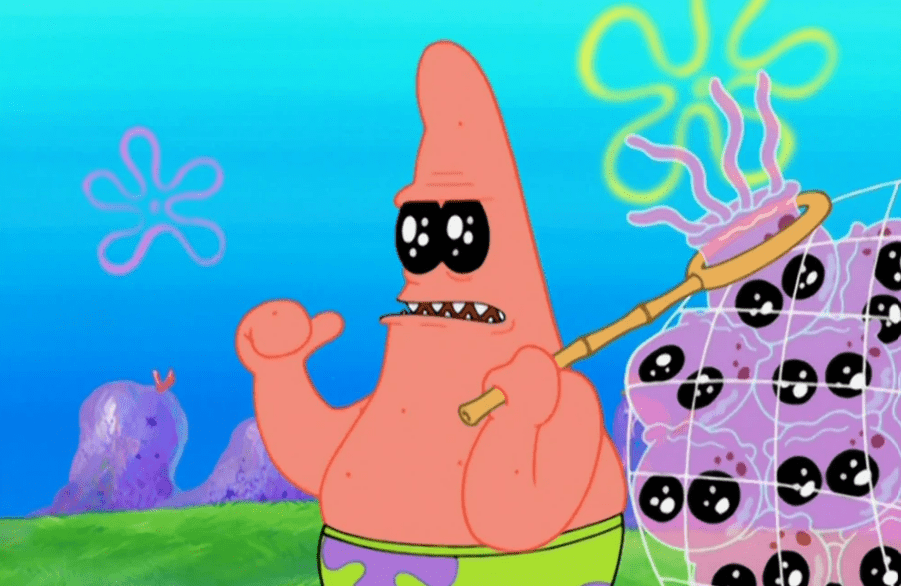 Nickelodeon released season 8 of SpongeBob SquarePants from 2011 to 2012. The season features 26 episodes with 47 segments between them.
I was actually just watching a few episodes from this season. While I didn't watch these episodes during their premieres, I think it's more than okay to watch them now.
Here are the segments you'll find in this season:
Accidents Will Happen
The Other Patty
Drive Thru
The Hot Shot
A Friendly Game
Sentimental Sponge
Frozen Face-Offs
Squidward's School for Grown-Ups
Oral Report
Sweet and Sour Squid
The Googly Artiste
A SquarePants Vacation
Patrick's Staycation
Walking the Plankton
Mooncation
Mr. Krabs Takes a Vacation
Ghoul Fools
Mermaid Man Begins
Plankton's Good Eye
Barnacle Face
Pet Sitter Pat
House Sittin' for Sandy
Smoothe Jazz at Bikini Bottom
Bubble Troubles
The Way of the Sponge
The Krabby Patty that Ate Bikini Bottom
Bubble Buddy Returns
Restraining SpongeBob
Fiasco!
Are You Happy Now?
Planet of the Jellyfish
Free Samples
Home Sweet Rubble
Karen 2.0
inSPONGEac
Face Freeze
Glove World R.I.P.
Squiditis
Demolition Doofus
Treats!!
For Here Or To Go?
It's a SpongeBob Christmas!
Super Evil Aquatic Villain Team Up is Go!
Chum Franchisee
The Good Krabby Name
Move It or Lose It
Hello Bikini Bottom!
Some of my favorites from this season are Accidents Will Happen, Drive Thru, and Mermaid Man Begins. In the season premiere, Squidward fakes an injury after sleeping on the job and threatens to report Mr. Krabs if he doesn't fulfill his demands.
And in Drive Thru, Mr. Krabs learns he can make more money by offering a drive-through option, but it causes havoc for Bikini Bottom. I love Mermaid Man Begins because we finally learn the origin story of the superhero and not just the one they show on TV.
Season 9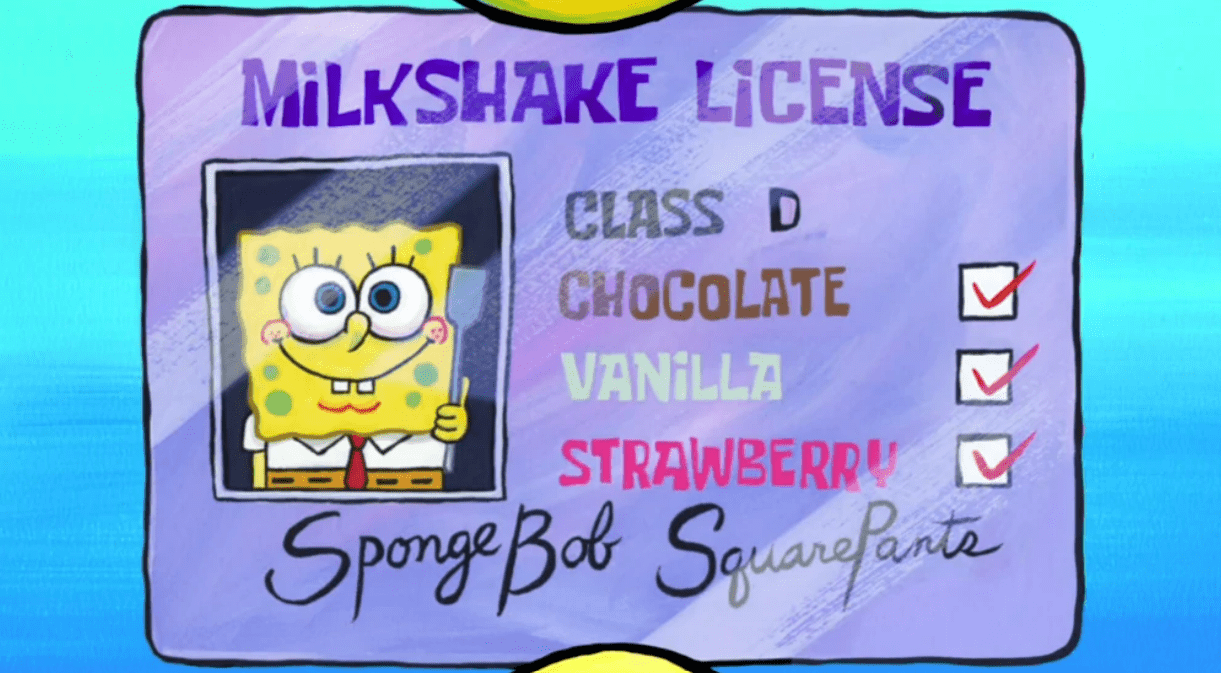 Don't ask me why, but Nickelodeon released season 9 from 2012 to 2017. This season consists of 49 segments within 26 episodes, so it's not particularly long.
However, the episodes are still an excellent part of the overall series. If you want to catch up on this season, you'll want to watch the following segments:
Extreme Spots
Squirrel Record
Patrick-Man!
Gary's New Toy
License to Milkshake
Squidbaby
Little Yellow Book
Bumper to Bumper
Eek, an Urchin!
Squid Defense
Jailbreak!
Evil Spatula
It Came From Goo Lagoon
Safe Deposit Krabs
Plankton's Pet
Don't Look Now
Seance Shmeance
Yeti Krabs
SpongeBob, You're Fired
Lost in Bikini Bottom
Tutor Sauce
Squid Plus One
The Executive Treatment
Company Picnic
Pull Up a Barrel
Sanctuary!
What's Eating Patrick?
Patrick! The Game
The Sewers of Bikini Bottom
SpongeBob LongPants
Larry's Gym
The Fish Bowl
Married to Money
Mean Girl Pearl
Two Thumbs Down
Sharks vs. Pods
CopyBob DittoPants
Sold
Lame and Fortune
Goodbye, Krabby Patty?
Sandy's Nutmare
Bulletin Board
Food Con Castaways
Snail Mail
Pineapple Invasion
Salsa Imbecilicus
Mutiny on the Krusty
The Whole Tooth
Yeti Krabs is an episode where we see a Yeti crab causing trouble in the town. A yeti crab is an actual animal, and I love how they incorporate real species when they can.
Some people have said that SpongeBob, You're Fired is a controversial episode because it glorifies unemployment. But kids don't care, and I think most adults know better.
There's also Goodbye, Krabby Patty? The episode features the idea of frozen Krabby Patties, but we all know the fresh ones are the best.
Season 10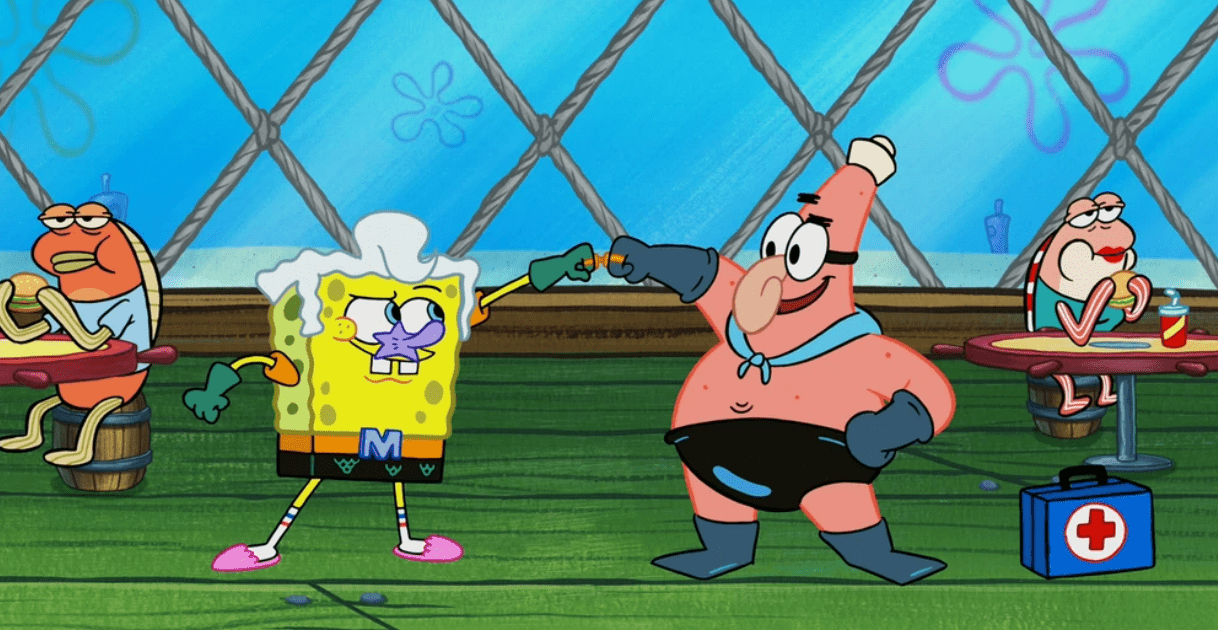 SpongeBob SquarePants finally reached 10 seasons in 2016. This season includes 11 episodes with 22 segments throughout the season, so it's pretty short.
I don't remember this season as much as the others, so I need to rewatch it. If you do the same, here are the segments you can expect to watch:
Whirly Brains
Mermaid Pants
Unreal Estate
Code Yellow
Mimic Madness
House Worming
Snooze You Lose
Krusty Katering
SpongeBob's Place
Plankton Gets the Boot
Life Insurance Boost Your Bubble
Plankton Retires
Trident True
The Incredible Sinking Sponge
Sportz?
The Getaway
Lost and Found
Patrick's Coupon
Out of the Picture
Feral Friends
Don't Wake Patrick
Lost and Found features the lost and found of the Krusty Krab. It's a very strange episode where some of the characters go to another dimension to retrieve lost items.
In Mermaid Pants, we see the gang pretend to be superheroes and supervillains. I love how Mr. Krabs is a Mermaid Man fan and how he convinces Squidward to join in the game.
Season 11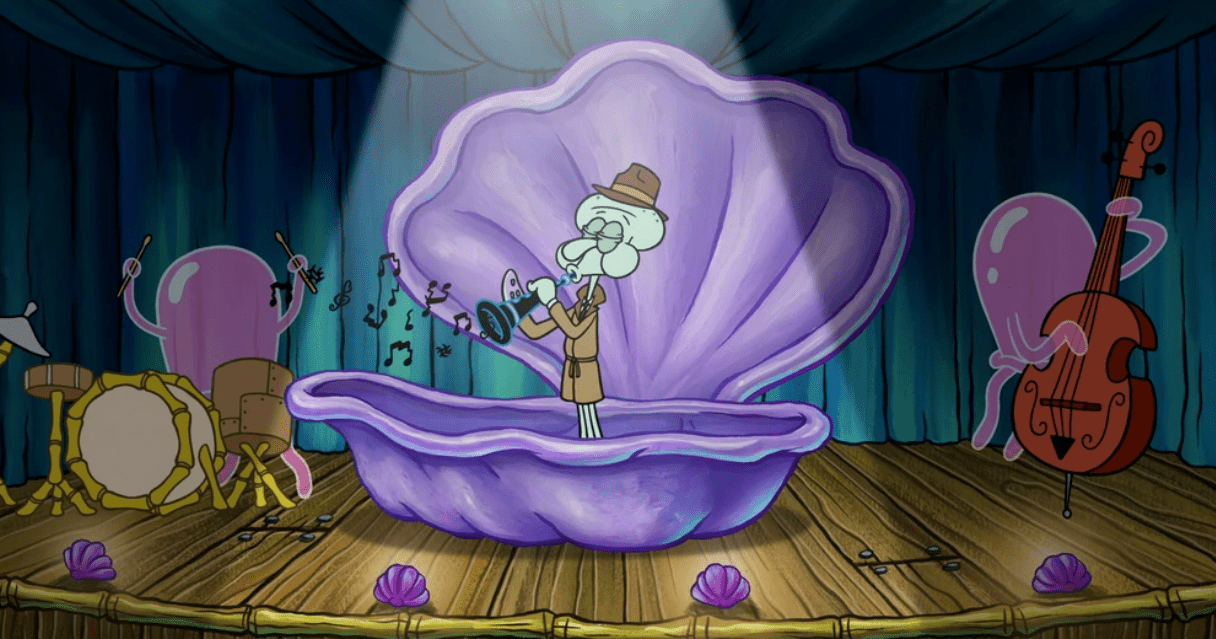 In Season 11, we get back to a more normal number of episodes (26). There are 50 segments in this series, so some of the segments take up full episodes.
This is another season I need to rewatch to remind myself of the plots of the segments. And I'll be honest, like any cartoon, it's not quite as funny as some of the earlier seasons.
Still, it can be exciting to watch these segments:
Cave Dwelling Sponge
The Clam Whisperer
Spot Returns
The Check-Up
Spin the Bottle
There's a Sponge in My Soup
Man Ray Returns
Larry the Floor Manager
The Legend of Boo-Kini Bottom
No Pictures Please
Stuck on the Roof
Krabby Patty Creature Feature
Teacher's Pests
Sanitation Insanity
Bunny Hunt
Squid Noir
Scavenger Pants
Cuddle E. Hugs
Pat the Horse
Chatterbox Gary
Don't Feed the Clowns
Drive Happy
Old Man Patrick
Fun-Sized Friends
Grandmum's the Word
Doodle Dimension
Moving Bubble Bass
High Sea Diving
Bottle Burglars
My Leg!
Ink Lemonade
Mustard O' Mine
Shopping List
Whale Watching
Krusty Kleaners
Patnocchio
ChefBob
Plankton Paranoia
Library Cards
Call the Cops
Surf N' Turf
Goons on the Moon / SpaceBob MercyPants
Appointment TV
Karen's Virus
The Grill is Gone
The Night Patty
Bubbletown
Girls' Night Out
Squirrel Jelly
The String
We see a lot of "X character Returns" episodes in this season. It's cool to bring characters back, like Man Ray, the villain opposite of Mermaid Man and Barnacle Boy.
I like how we get a call back to one of the earlier seasons in Shopping List. If you look closely, you can see the graves of Dirty Dan and Pinhead Larry.
Season 12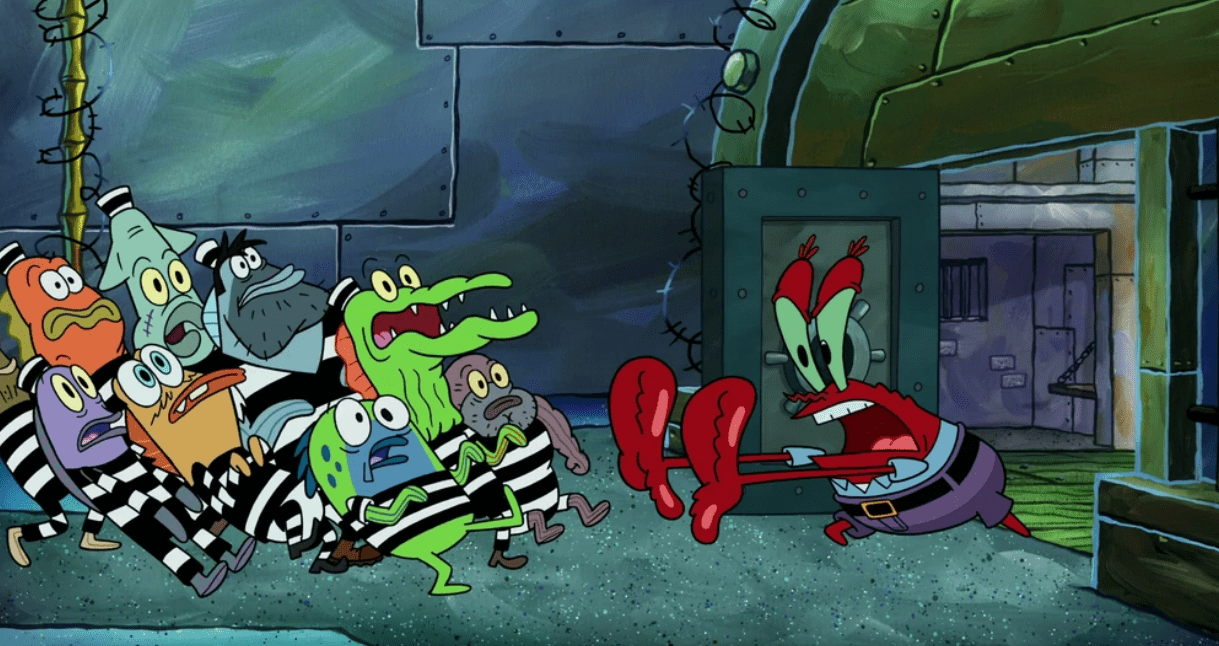 Season 12 started airing in 2018 and finished in 2022 at the end of April. It's creator Stephen Hillenburg's final season working on the show since he passed away from ALS in 2018.
This season has the standard 26 episodes, and there are 48 segments. If you want to check it out, you can watch the following segments and episodes:
FarmerBob
Gary & Spot
The Nitwitting
The Ballad of Filthy Muck
The Krusty Slammer
Pineapple RV
Gary's Got Legs
King Plankton
Plankton's Old Chum
Stormy Weather
Swamp Mates
One Trick Sponge
The Krusty Bucket
Squid's on a Bus
Sandy's Nutty Nieces
Insecurity Guards
Broken Alarm
Karen's Baby
Shell Games
Senior Discount
Mind the Gap
Dirty Bubble Returns
Jolly Lodgers
Biddy Sitting
SpongeBob's Big Birthday Blowout
SpongeBob in RandomLand
SpongeBob's Bad Habit
Handemonium
Breakin'
Boss for a Day
The Goofy Newbie
The Ghost of Plankton
My Two Krabses
Knock Knock, Who's There?
Pat Hearts Squid
Lighthouse Louie
Hiccup Plague
A Cabin in the Kelp
The Hankering
Who R Zoo?
Plankton's Intern
Patrick's Tantrum
Bubble Bass's Tab
Kooky Cooks
Escape from Beneath Glove World / Escape from Glove World
Krusty Koncessionaires
Dream Hoppers
It's cool to see the first villain we meet come back in Dirty Bubble Returns. The bubble is surprisingly one of the worst villains in the Mermaid Man and Barnacle Boy universe.
I also love that they had a special episode to celebrate 20 years of SpongeBob SquarePants. Let's hope the show continues for another 20 more years!
Another fun fact about this season has to do with Kwarantined Krab. It was supposed to premiere in spring 2020, but they pushed it back after the COVID-19 pandemic began.
Season 13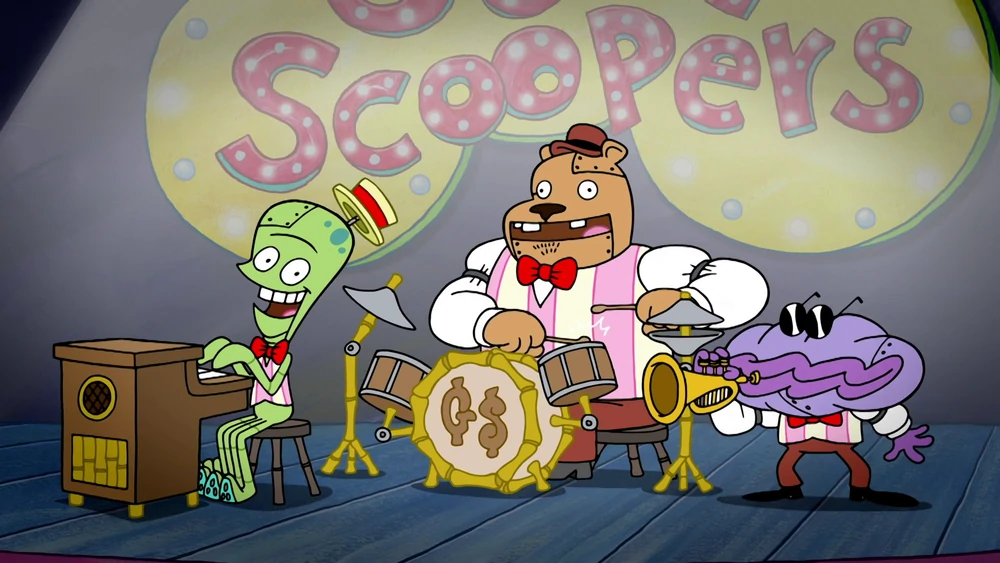 As of September 2022, Nickelodeon is in the middle of airing season 13 of SpongeBob SquarePants. The episodes will total 26, and 10 have aired so far.
Those episodes include:
A Place for Pets
Lockdown for Love
Under the Small Top
Squidward's Sick Daze
Goofy Scoopers
Pat the Dog
Something Narwhal Comes This Way
C.H.U.M.S
SpongeBob's Road to Christmas
Potato Puff
There Will Be Grease
The Big Bad Bubble Bass
Sea-Man Sponge Haters Club
Food PBFFT! Truck
Upturn Girls
Say Awww!
Patrick the Mailman
Captain Pipsqueak
Plane to Sea
We still have 16 episodes that are left, so I'm excited to see what those are all about. I heard a rumor that one will show SpongeBob working at the Salty Spitoon, the place he was too big a weenie to get into.
I'll have to make sure I catch up with all of these episodes first, though. And you should do the same if you want to watch all of the new episodes.
Where to Watch SpongeBob Episodes
If you want to watch SpongeBob SquarePants, you have a few options. Of course, you can get a cable subscription and watch new episodes when they premiere.
A cable subscription is also good if you want to watch old episodes that air again on Nickelodeon.
The way I primarily watch the show is with a Paramount Plus account. I have the basic plan, so there are some commercials, but it's pretty affordable, and you get access to most (if not all) other Nick shows.
There's also Amazon Prime Video, which has most of the episodes. You can also buy the episodes or seasons you want if you don't have a Prime account.
And if you want to watch the show for free, your best bet is Nick.com. You won't find all of the episodes on there, but it's a start.
FAQs
Question: How many SpongeBob SquarePants episodes are there?
Answer: As of late September 2022, there are 277 episodes of SpongeBob SquarePants. There are another 16 episodes that have yet to air, so that will bring the total to 293 at some point.
When Nick releases new seasons, the total will increase even more.
Question: Will SpongeBob get another season?
Answer: Nickelodeon renewed SpongeBob SquarePants for the 14th season in March of 2022. Be sure to keep an eye out for more details on when it will premiere and how to watch it.
Question: Can you watch SpongeBob for free?
Answer: You can watch SpongeBob for free with a free trial of Paramount Plus or Amazon Prime Video. However, you'll eventually need to pay to maintain your subscription.
Another option is to add the subscription to your holiday or birthday wishlist. Then, someone else can pay for you, and you can watch SpongeBob as much as you want.
Final Note on the SpongeBob Episodes Guide
SpongeBob is one of the longest-running Nickelodeon shows and one of the longest-running cartoons overall. It may only have 13 seasons, but those seasons pack a punch with close to 300 episodes.
Be sure to watch the show on cable, Paramount Plus, or Amazon. That way, you can catch up on the episodes you missed or rewatch ones you already love.