You mean you've never heard the story of…The SpongeClub
Ohhh, who lives in a pineapple under the sea, SpongeBob SquarePants! Spongebob has been delighting audiences for over 20 years, and the franchise doesn't seem to be stopping. With new episodes, movies, merch, and amusement park rides, SpongeBob has earned its icon status.
With over 276 episodes, SpongeBob has created a world rich in lore, full of silly characters, and home to a really unique setting. This is why we made The Sponge Club a place for new and old SpongeBob fans to come together. Our SpongeBob experts are excited to bring you their stories and takes on this hilarious cartoon. 
We strive to be a one-stop shop for all things SpongeBob SquarePants.Whether you are looking to expand your knowledge about the SpongeBob world, reminisce on your favorite episodes, or hunt down your favorite merch, our nerds have something for you!
Our team of writers and self-proclaimed SpongeBob nerds are excited to help you deep dive into the lore, themes, jokes, and hilarious moments found in the SpongeBob universe. To new and old fans alike, we want to you help find all the fun facts or relive your favorite moments.
Ravioli, Ravioli. Give me the Contentoli
We offer a variety of content, but our primary focus is providing guides to your favorite episodes, lore, and characters! Our experts deep dive into the topic, offering fresh perspectives and funny insights from their own lives. These fans have spent time pondering the themes and messages found within the SpongeBob universe and know that there's more than borderline adult humor to be found. 
We don't stop there! We want to help you find the best SpongeBob merch and product collaborations around, from character plushies to high-value collectibles for the biggest fans. Our SpongeBob nerds love a good piece of SpongeBob merch and know what to look for and where to buy them. They may even help you track down some older merch that has since been retired.
When it comes to creativity and providing inspiration, we have you covered there as well! Our idea guides serve as a way for you to find inspiration for your next SpongeBob-themed birthday party, costume, or gift.
C…Is For Creatives Who Do Stuff Together
The first step in our content creation process is to find bonafide SpongeBob nerds; you know, the people who still consider SpongeBob to be their favorite cartoon 20 years later! Those are our nerds! They've spent thousands of dollars on merch, rode the theme park rides, and watched and re-watched every movie and episode.
Combining their writing talent and passion, our team is perfect for creating F.U.N. and readable content that gives off the same upbeat energy that we all know and love. 
Next in line are our gatekeepers of content or editors, if you will! They make sure that every article is on point, readable, engaging, and, most of all, full of fun SpongeBob facts and information! 
Last but not least, are you, our readers! Your feedback is critical to our growth and allows us to keep improving and offering the content you want to see! If you have any suggestions or ideas, don't be afraid to contact us! We love hearing from you!
Our Core Values
Enthusiasm

Humor

Creativity 

Authenticity

F.U.N.
Meet Our SpongeBob Nerds
Are….You…..Ready?
Arthur Monteclar – Deep Diver of SpongeBob Lore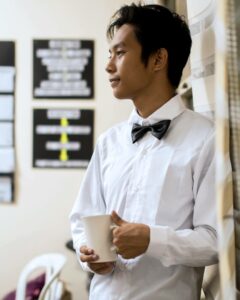 Arthur has adored SpongeBob since he was a kid and has a number of favorite episodes. He loves deep diving into the trivia and meanings behind each of the episodes by watching Youtube videos and learning about other fan opinions. Arthur can even say SpongeBob contributed to some of his deepest fears when it comes to the ocean's depths. A true fan through and through, he's excited to tell you all of the show's secrets here on The Sponge Club!
Why are you writing for SpongeClub?
SpongeBob SquarePants is a part of my childhood and will always hold a special place in my heart. I love SpongeBob's optimism and bubbly aura when I was a child, and I wished that I would have the same positivity as him growing up.
When did you first start watching Spongebob?
I remember watching the show when I was still six or so, which was in the early 2000s. The TV mostly showed its first season, and I fell in love with it and the characters inside it.
Who is your favorite character?
I loved SpongeBob when I was a kid, and I still love him to this day! My preference of SpongeBob, being my favorite character, might be bland, but I still love his positive energy. It is something that we should all aspire to have, even in our darkest moments.
What's your favorite episode?
The pilot episode, "Help Wanted," holds a special place in my heart. Back then, I did not even know that it was the first ever episode, and I loved it. I became impressed at how SpongeBob was so good at cooking burgers in a fascinating manner, from cutting onions, tomatoes, and lettuce, to cooking the patties. I also love "Mermaid Man and Barnacle Boy V" where the gang gets superpowers.
Would you live in Bikini Bottom?
If I could breathe underwater like Sandy can, why not?! Everyone is fun to hang around with, and I would go with SpongeBob's antics that would even mess with Squidward. I would also love to taste the Krabby Patties the Krusty Krab offers.
What's the Krabby Patty Secret Formula?
I believe it is best kept a mystery!
Christine Kent – A True Lifelong SpongeBob Fan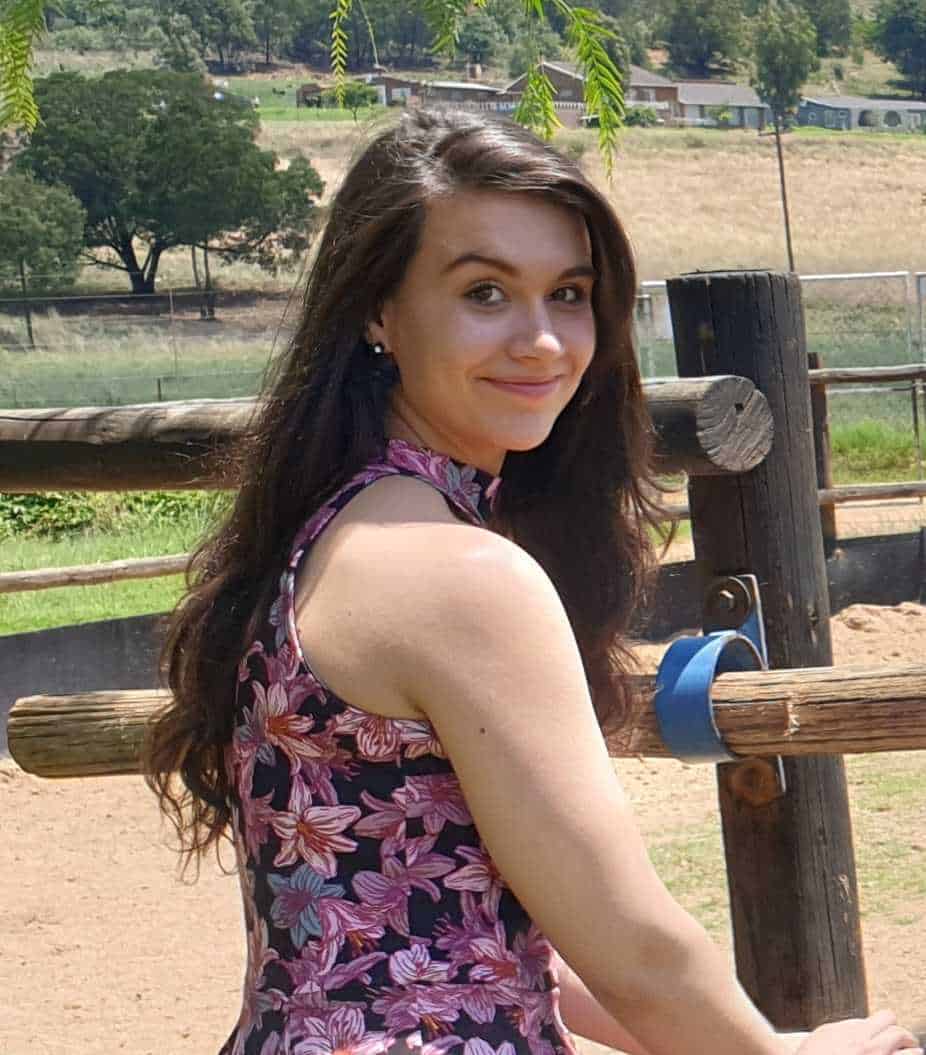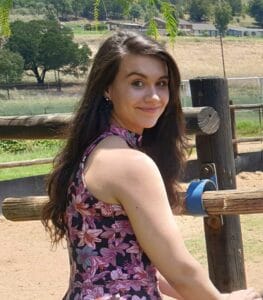 Christine is obsessed with SpongeBob and has been since she was eight years old. As a child, her room was decorated in all things SpongeBob. One could say she knows a lot about not just the characters but also the deeper meanings and lessons one can find in episodes of SpongeBob, and she loves passing on that knowledge! 
When did you first start watching SpongeBob?
I first started watching SpongeBob in 2006, when I was 8 years old. I loved SpongeBob so much that I started watching the SpongeBob episodes every day after school. I would throw my favorite blanket on the floor with a pillow, do my homework and watch SpongeBob. To be honest, I think I concentrated more on the SpongeBob episodes than my homework.
Why are you writing for SpongeClub?
I had an obsession with SpongeBob when growing up. I had every SpongeBob item you could think of, whether it was clothing, jewelry, bedding, or the school bag with its matching pencil case. Jip, I had it all. I loved SpongeBob so much that I would watch the same episodes repeatedly. After a while, I could say their lines with them. Now, as an adult, I still love SpongeBob and enjoy watching the episodes in my free time.
After years and years of watching the episodes, searching the web to find the best SpongeBob products, and studying each of the characters, I'm excited to write for SpongeClub as I can share all my knowledge and the best places to find the best SpongeBob items with the people out there who love SpongeBob just as much as I do.
Who is your favorite character?
Definitely SpongeBob; I just love his personality, his determination, and how he lives his life carefree. I also love how he handles stressful situations with laughter and always is kind and there for his close friends.
What's your favorite episode?
Without a doubt, it is Not Normal ( season 6, episode 4). This episode really stood out to me, and I loved its message. The episode really means a lot to me as it taught me that it is not worth it to change yourself just to fit in. You are perfect just the way you are, and you have friends and family who love you just as you are. Find the people who will love you at your worst and at your best. Those people who are not accepting of you and want you to change are not deserving of you and don't deserve to be in your life. This is my favorite episode because it is not just an episode; it is a life lesson.
Would you live in Bikini Bottom?
Of course! When can I pack my bags? The earth is so boring compared to Bikini Bottom, which is so colorful. I won't have to worry about anything, and people can live their lives without being judged. And I would love to make friends with SpongeBob and Patrick and go on adventures with them. Oh, and I would love to visit Sandy and help her develop cool inventions.
What's the Krabby Patty Secret Formula?
I can't tell you because it is a secret, and I don't want to betray Mr. Krabs' trust, but what I can tell you is that maybe it never existed and that it was just a way that Mr. Krabs kept Plankton occupied so that his Chum Bucket business did not become more successful than the Krusty Krab. But I guess we will never know.
Ustav Bhagat- Lifelong Nickelodeon Fan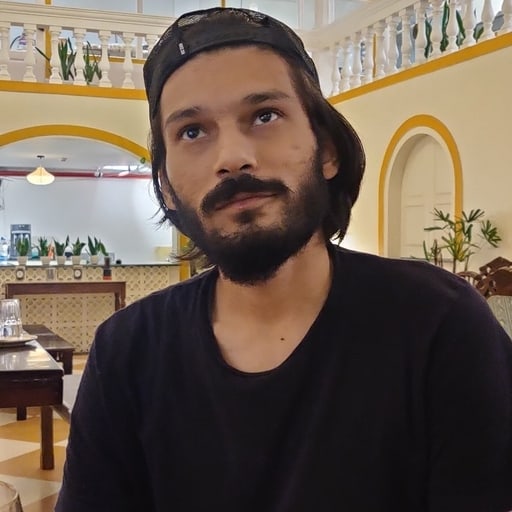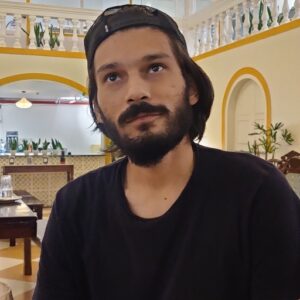 Ustav is a huge fan of all things Nickelodeon, but SpongeBob has a special place in his heart. With SpongeBob's resurgence in popularity, Ustav is eager to re-watch one of his favorite shows and share his thoughts, hilarious theories, and passion for this quirky show.
When did you first start watching Spongebob?
I grew up watching cartoons but particularly loved everything Nickelodeon had to offer. Nicktoons were, in my opinion, the golden era of cartoons since they combined intriguing visuals with intelligent story writing. Of all the shows that Nick broadcasted, SpongeBob was my favorite, and I have been watching it since the early 2000s.
Who is your favorite character?
My favorite character is Patrick, simply because I gravitate towards the stupid yet hilarious types in these kinds of shows. Plus, he's always been a pillar of support in all of SpongeBob's misadventures.
What's your favorite episode?
My favorite episode has to be Rock Bottom. I rewatched it again recently while writing the episode guide for it and the storytelling and the atmosphere in the entire episode is fantastic.
Would you live in Bikini Bottom?
I would most definitely live in Bikini Bottom if given a chance! I would definitely build myself a Treedome like Sandy, work at the Chum Bucket with Plankton, and once and for all, retrieve the fabled Krabby Patty secret formula!
What's the Krabby Patty Secret Formula?
Speaking of which, I would like to think that there's one of two possibilities for the secret formula – Firstly, it's nothing. Nothing special goes into that burger, but that's no fun. Or secondly (and morbidly), it consists of fish. Mr. Krabs feeding fish to other fish seems a bit macabre, but that's what I would think growing up!
Why are you writing for SpongeClub?
I love writing for SpongeClub. I don't think there are many jobs better in the world than rewatching one of the best-made cartoons ever to be aired and writing about it. Plus, there's been a SpongeBob resurgence through viral memes and such. As a fan, there's nothing better than seeing things you love getting a second life. So if I can contribute towards the same through my writing, then count me in!
Hannah Haefele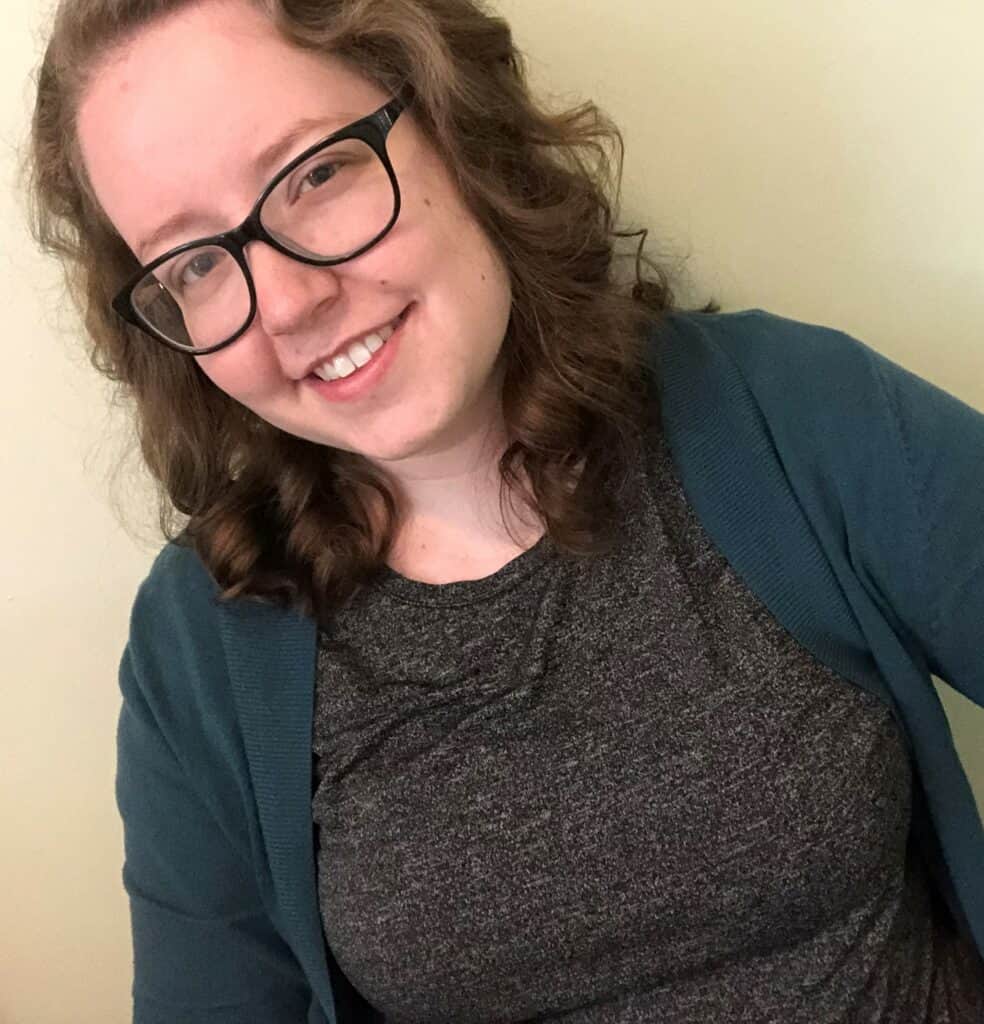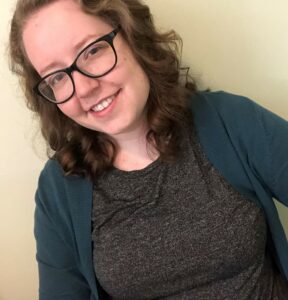 Hannah has been watching Spongebob since she was 4 years old. She absolutely adores the show and finds Squidward to be incredibly relatable.  After all, she is a musician too! Hannah is excited to share her favorite fan theories, episode moments, and more. Hannah loves going back and re-watching different episodes as an adult; she always ends up learning new things about one of her favorite shows.
What did you first start watching Spongebob?
I started watching SpongeBob when it first premiered.
Who is your favorite character?
My favorite character is Squidward.
What's your favorite episode?
My favorite episode is Band Geeks.
Would you live in Bikini Bottom?
I would live in Bikini Bottom, but I'd want to live in Sandy's treedome.
What's the Krabby Patty Secret Formula?
The Krabby Patty Secret Formula contains crab. I didn't come up with this, but I read a theory that Mr. Krabs is so greedy that he sells burgers that use his own species.
Why are you writing for SpongeClub?
I'm writing for SpongeClub because SpongeBob is one of my favorite shows. Even though I've watched it for years, I love learning new things about the characters and episodes.