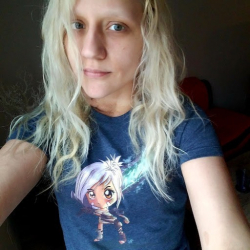 Latest posts by Emily Medlock
(see all)
A best SpongeBob pajamas guide will let you know where to find the cutest and funniest SpongeBob pajamas for everyone in the family. Over the last few years, I've bought pajamas for men, women, babies, toddlers, and kids. One thing I've learned is that SpongeBob pajamas seem to please everyone, no matter the age. While older kids tend to prefer them, the entire family may be satisfied with everyone's favorite pineapple dweller. And what better to way express your Nickelodeon love than with a cozy pair of pajamas?
SpongeBob Pajamas Top Picks – At A Glance
This is my list of number one choices for each category. Although there are hundreds of options and dozens of good ones, it's always nice to have one choice available if needed, so you don't have to do any shopping at all.
I, for one, love to shop online 90% of the time. But there are plenty of people who need a pair of pajamas for someone, but they have no idea where to start. That's when a quick one-choice guide comes in handy. For everyone else, take a look at more top picks below.
How to Choose SpongeBob Pajamas
There are a few criteria that can help you choose the right SpongeBob pajamas. While one criterion may take priority over another for you, it may be the other way around for someone else. That's why we should take each into account when buying for our families.
Comfort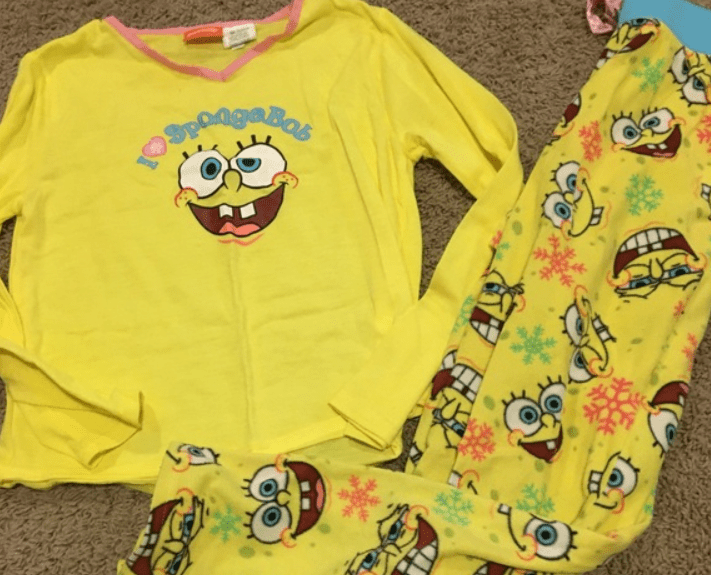 Comfort will always be the number one priority to me when it comes to pajamas. A good night's sleep is important, and uncomfy pajamas can ruin that without you even realizing it. While others may love flannel or fleece, I cannot handle it. So comfort is subjective.
Characters
If a kid likes SpongeBob pajamas, that doesn't mean they will like every character from the show. The same goes for adults too. So make sure you get characters the person loves rather than just SpongeBob-themed pajamas.
Growing Into It
This is only true for children, but it always goes into my decision for kids' pajamas. I tend to order a size up in pajamas because it's okay if they are loose, and I save money by skipping a size. But it isn't just size that matters with kids and growing into it. You need to make sure you aren't just choosing based on a short phase.
Well-Made
This is huge for me, but then again, price does affect the quality I am willing to settle with. If the pajamas are known to have problems over time, then I opt for a brand that has rave reviews.
Fit the Season
I don't know how many times I have bought long-sleeved dresses for my daughter in the spring and never used them as they didn't fit her the next fall season. Pajamas are no different.
Ready for Daytime Transition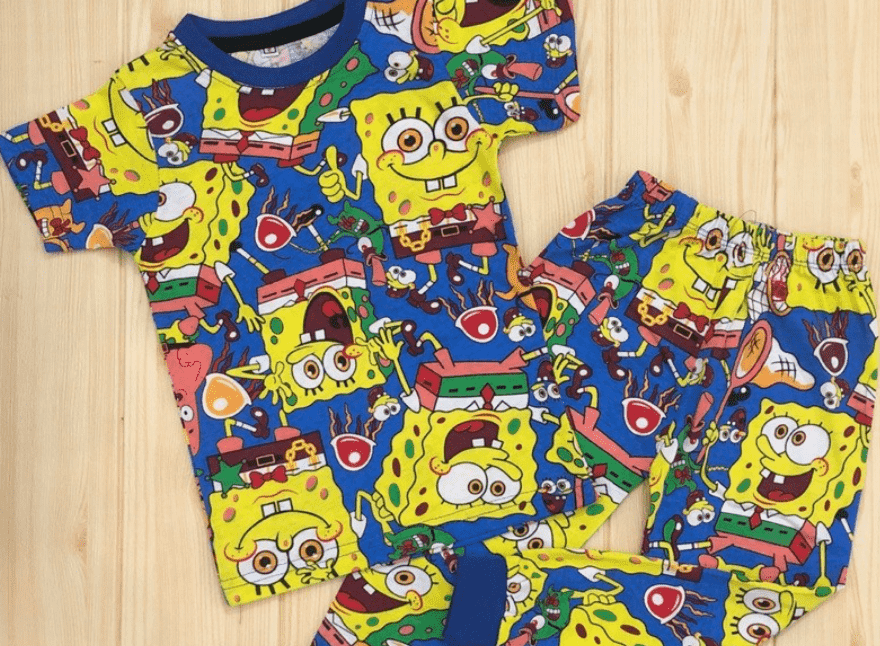 Let's face it – we have all spent a little extra time in our pajamas over the last few years, and that's okay. I like to ensure that I am comfortable walking around the house and answering the door in the pajamas that I choose.
Best SpongeBob Pajamas for Your Family
In some families, you can get SpongeBob pajamas for the entire family. If you want character pajamas that match, there aren't many options. But SpongeBob tends to bridge the gaps between generations. If you know the person you are buying pajamas for, it can be easy to find something they will like. But if you don't know them well, then a rule of thumb or two can help you out. 
Another Nickelodeon show – like Avatar: The Last Airbender (my personal favorite) – may miss the younger kids. Then shows like Peppa Pig will definitely be a miss with the adults. That's why something like SpongeBob can be the answer to prayers when it comes to easy shopping, even for people you don't know that well. I am a firm believer in donating new clothes and toys to foster kids rather than used. So if you have a list of sizes for families in need, then go ahead and check out the options below, and you can be sure your gift will be appreciated. 
SpongeBob Pajamas for Women
When it comes to women's pajamas, I have found that sorting things by season is always a good bet. Most women have summer pajamas, winter pajamas, and something in-between.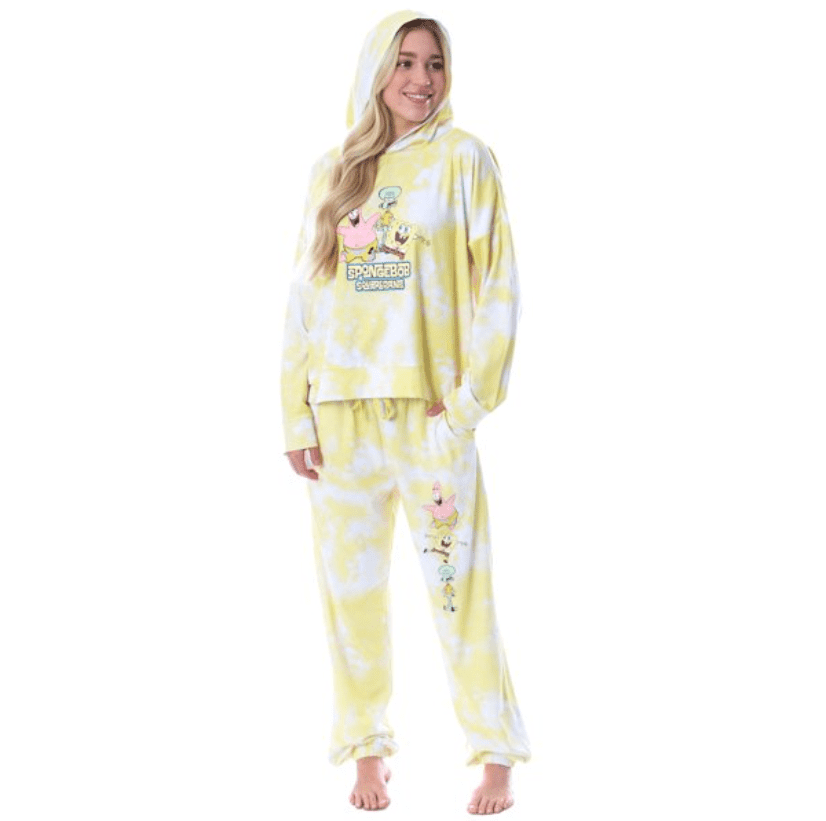 Although I can't sleep in long sleeves, I completely understand people who do. This set would be my choice if I lived in a cooler climate. It looks adorable, and the brand is super cozy. It also comes in a variety of sizes because everyone deserves to look cute.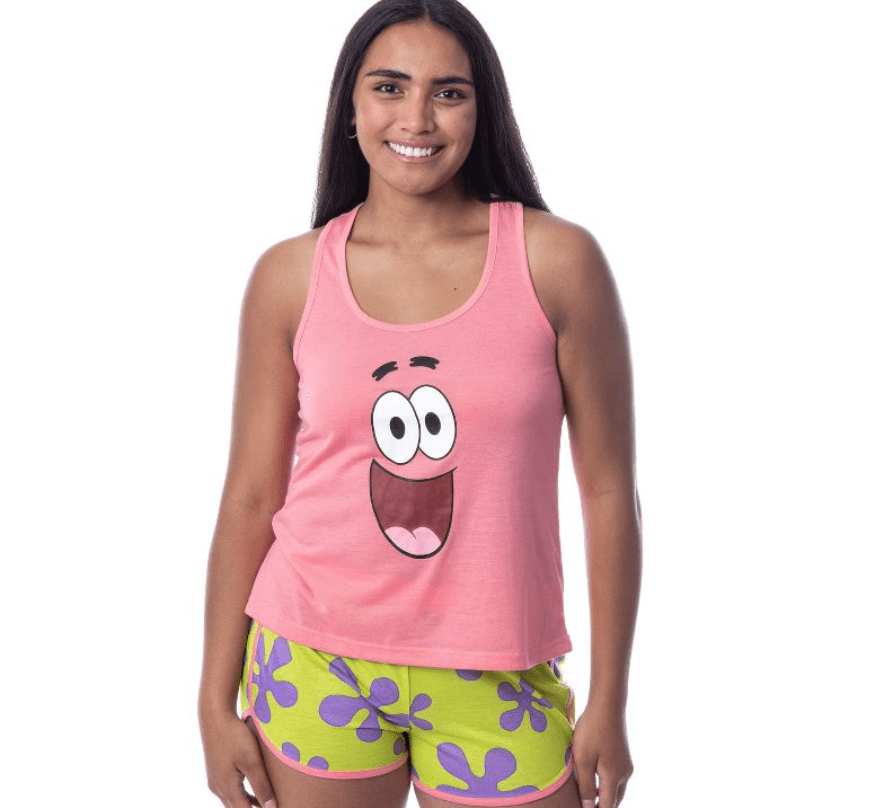 For me, every season is perfect for summer pajamas. This set is made by Intimo, and it is so light and cozy. If you love Patrick, then you won't be able to resist this set. But if you prefer a different character, then you may not want to stick with this choice.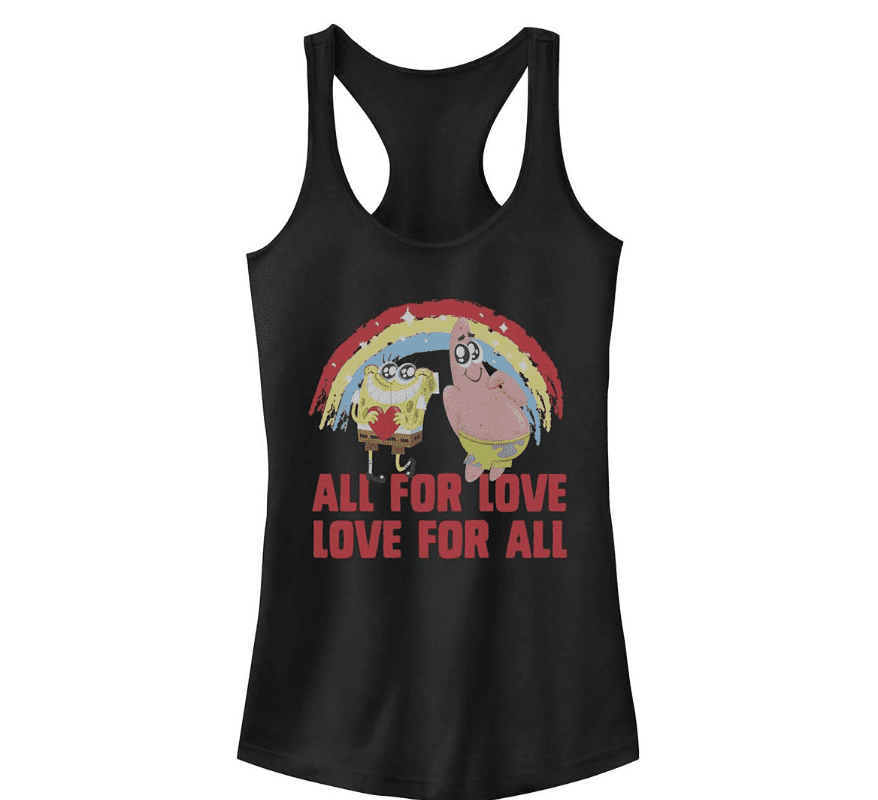 My favorite way to wear pajamas is to mix and match. I don't love sweatpants, but if you find a good brand, then you won't find comfier bottoms. Since I am a hot sleeper, I always wear tank tops to bed if possible. So this set is my all-time favorite way to go. Feel free to find a tank top that suits you better but don't pass on these pants if you like them because they are amazing.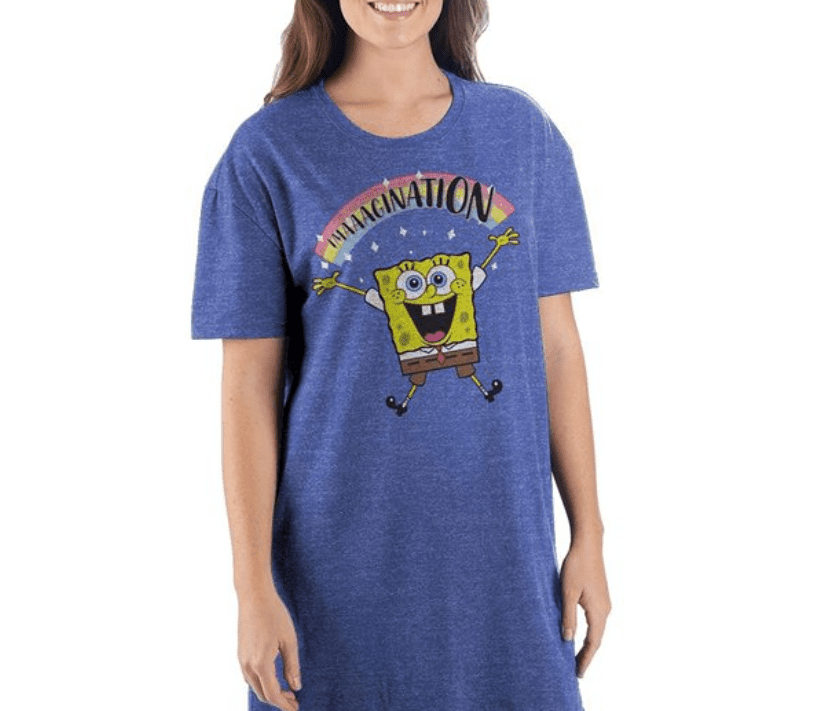 I love nightgowns and sleepshirts. If I can't find a cozy one with a theme I like, I cannot say no. This nightshirt is thin enough to sleep in and long enough that I feel relatively comfortable walking around in it. Not to mention, "imagination" is probably my most used SpongeBob reference.
SpongeBob Pajamas for Men
Is it just me, or do men have pajama pants and pajama pants? I know that my husband exclusively wears pajama pants and t-shirts to be with the exception of a long-sleeved set on the coldest nights.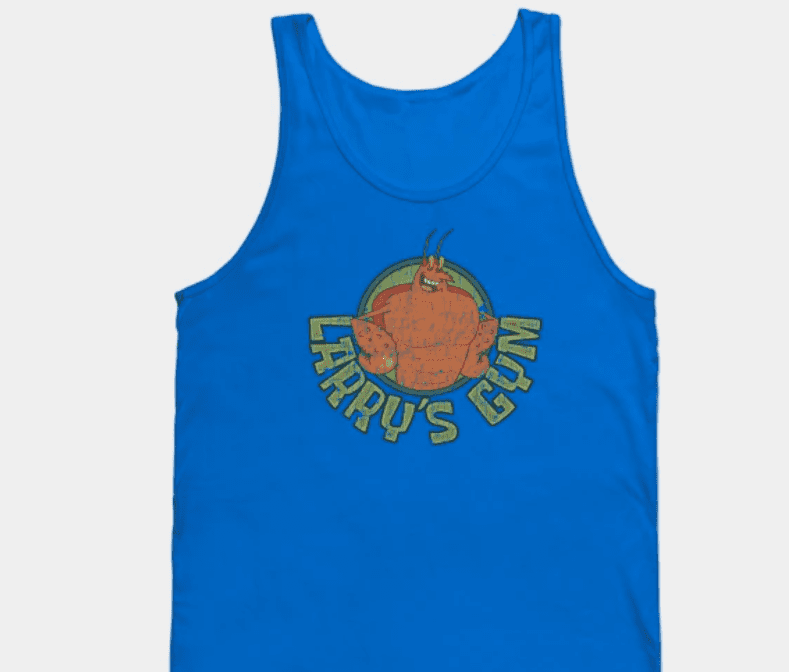 TeePublic is my favorite place to shop for tees and random merch. You can usually find the image you want on anything that the site carries. This choice can be purchased in a t-shirt or a tank top. Who doesn't love Larry?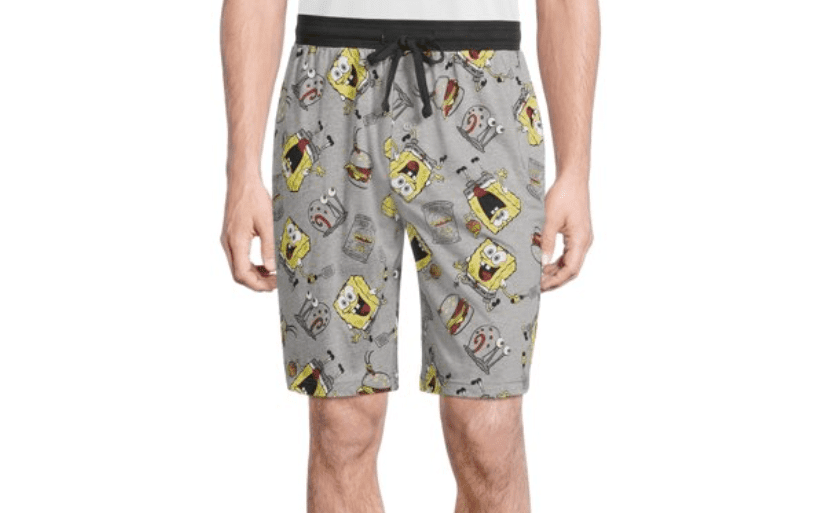 I have a friend who only sleeps in shorts that look just like these. He has Undertale, Mario, and more. But I think that this Christmas, I just might add these to his collection. The style must be extremely comfortable, and you know they're fly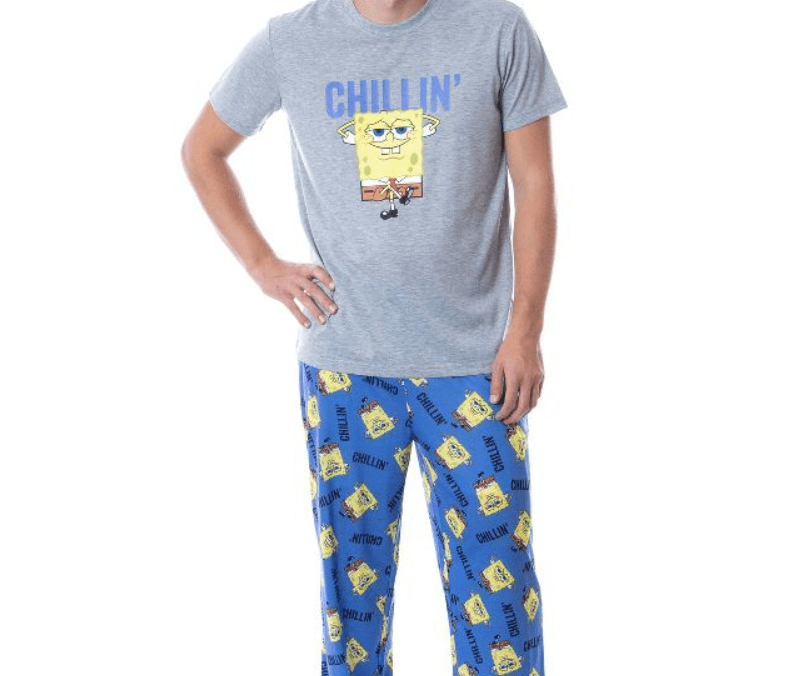 If you're a guy – or you can wear this set – and you don't like shopping, then you may be interested in getting a full set of pajamas. This way, you don't have to shop separately for each piece. Most male-targeted pajamas come in one piece, so it's nice to find something that you can wear as-is.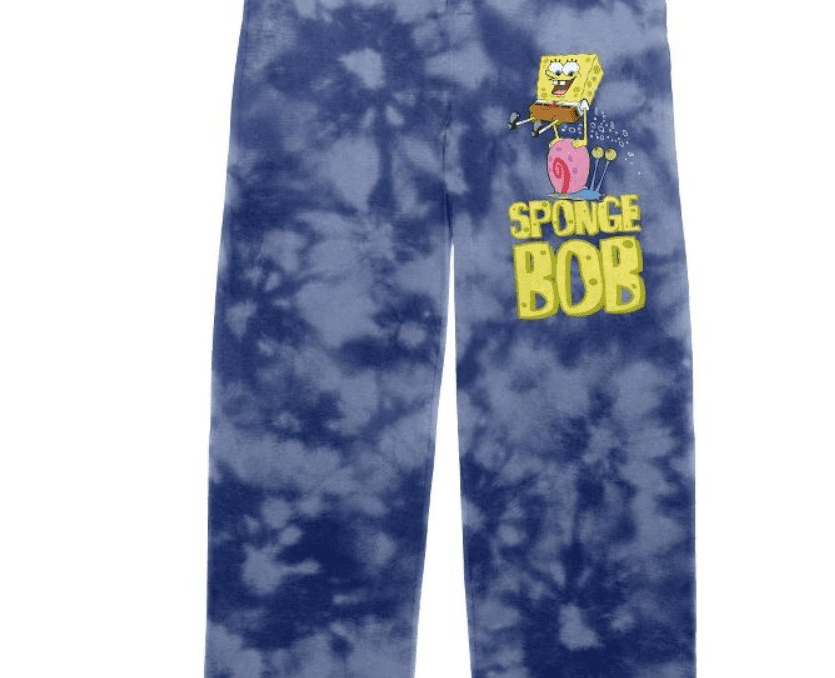 There's something about est. Wear that makes me feel good. The same goes for tie-dye. If I can get this set in a size I wear, then I will do it because I am in love with the cohesion of the set and just how comforting it looks.
SpongeBob Pajamas for Kids
Kids are either really easy to please or really difficult to please. There is no in-between.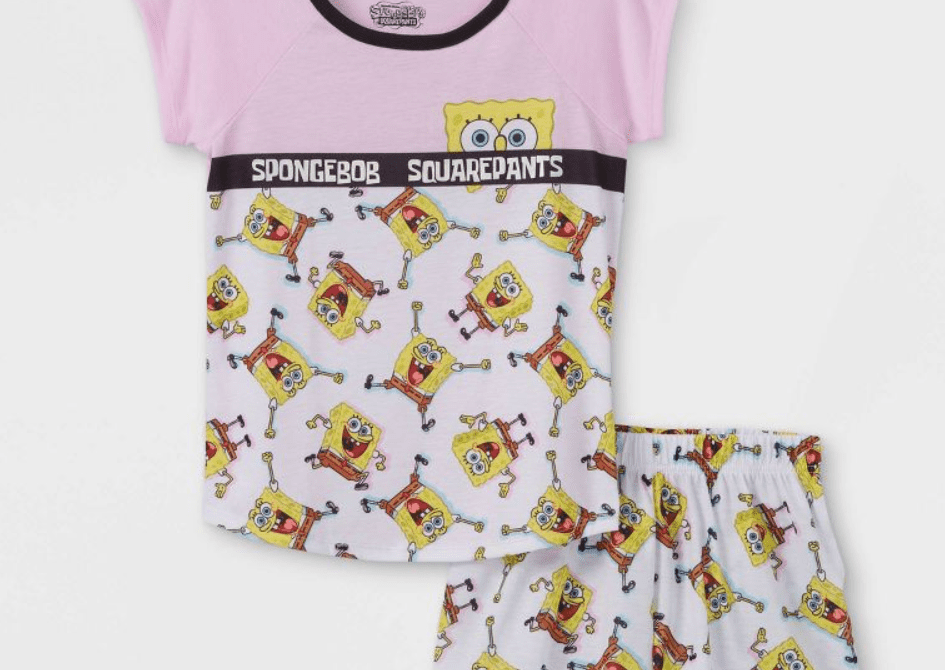 Girls this age are generally developing a new style. It can be hard to keep up with what that style is, so if you're buying without their "okay," it's best to stay cute, mature, and yet generic. I love this set, and it never goes out of style.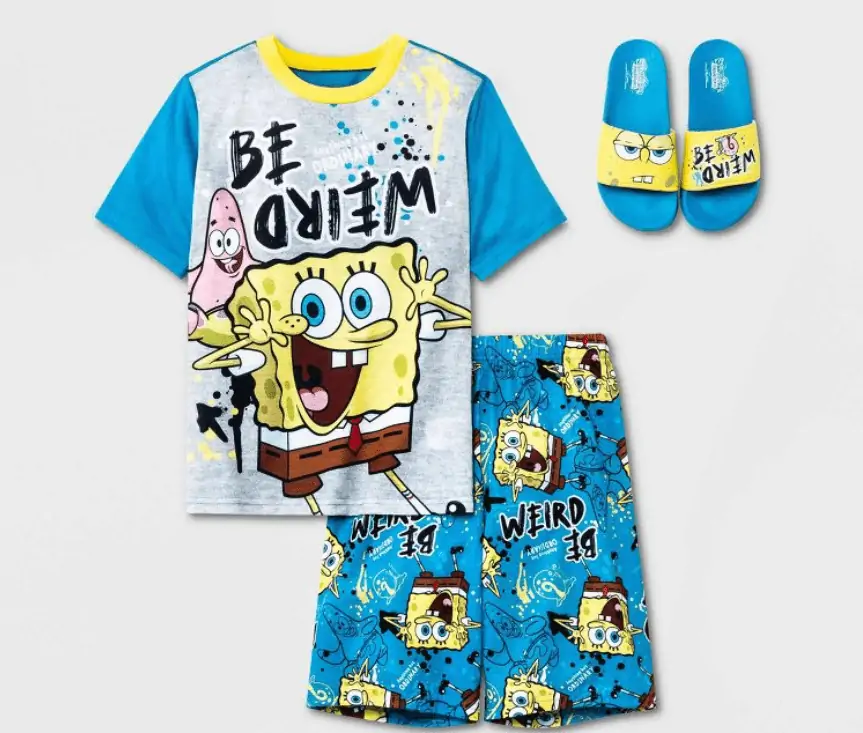 Boys this age generally have one goal in mind – to make their friends laugh. This is why half of their Christmas list is gaming/activity related, and the other half is their version of meme-merch. This Be Weird set isn't too out there – thank goodness – but it still has a humorous vibe that should please them.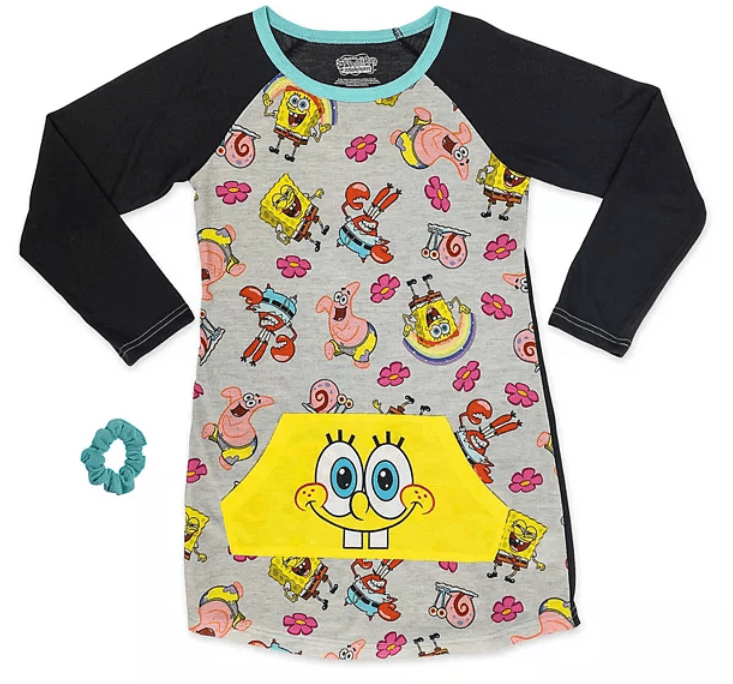 I have always loved nightgowns, and there's something about the way this one is put together that I can really appreciate. Kids this age grow fast, and I find that nightgowns can be purchased a little too large, making them easy to last for a year or two.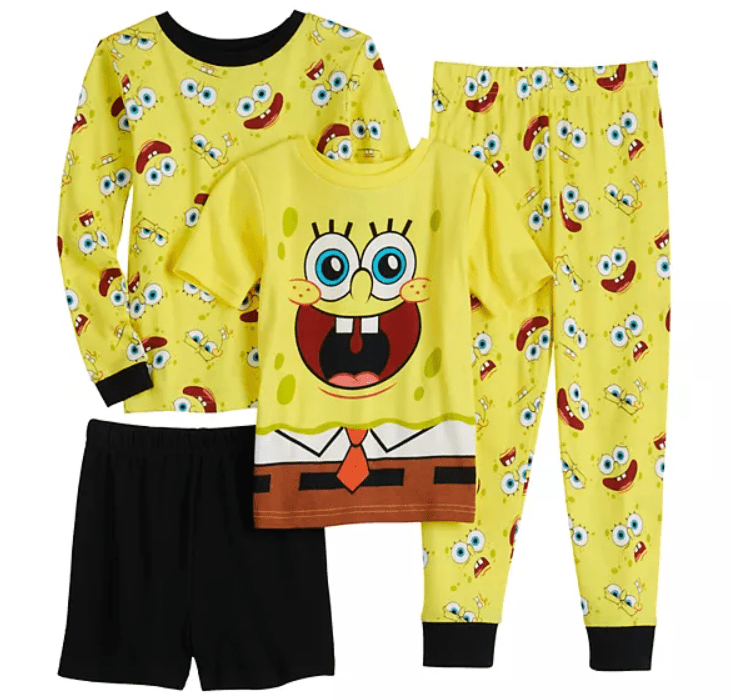 Some kids get stuck on one type of pajamas while others switch it up every night. For kids – rather than toddlers or teens – I like to keep their options open. This SpongeBob set is just interesting enough to keep them interested yet basic enough that it won't be deemed too out there. And trust me, kids this age love to mix and match, creating their own style and identity.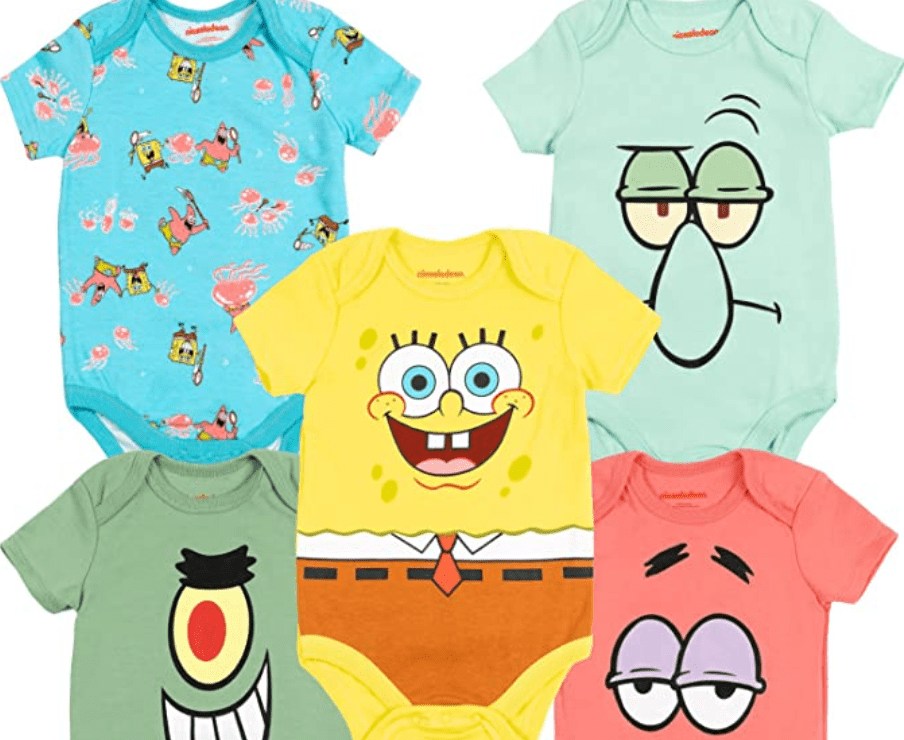 If you swaddle your baby when she sleeps, then you probably put them in onesies during the summer. This set gives so many options, and we all know that there's a reason onesies come in five packs rather than one.
FAQs
Question: What Does SpongeBob Wear to Sleep?
Answer: If you prefer cosplay pajamas, then I'm right there with you. SpongeBob has two common pajamas. He either wears green striped classic jammies, or he sleeps in his underwear.
Question: What are the Best SpongeBob Pajamas?
Answer: The best SpongeBob pajamas are the ones you like best. I prefer to mix and match, but others may prefer full sets. Just make sure you check the criteria mentioned, and you should do fine shopping.
Question: Why are SpongeBob Pajamas So Expensive?
Answer: If you are careful, you can find cheap SpongeBob pajamas on sale. The reason that many of them are pricey is that they are character pajamas and character pajamas are always pricier than generic ones.
Question: Does Everyone Like SpongeBob Pajamas?
Answer: I have found that most people do like SpongeBob pajamas, but not everyone does. Most kids, teens, and even millennials will be okay with SpongeBob pajamas. However, I wouldn't chance it with anyone else unless you're positive that they like SpongeBob.
Personalize Your SpongeBob Pajamas
There are many ways to make your SpongeBob pajamas unique. But the one factor that makes them the most unique is the way that you wear them. Mix and match, add your own flair, and maybe even accessorize. If you are an artist – or know an artist – you can use a source like TeePublic and create your own tops. Then, you can either grab some SpongeBob bottoms or use plain bottoms. Pair them with the SpongeBob top, and it's still SpongeBob pajamas. 
The best pajamas sometimes involve getting creative rather than buying expensive designer pajamas. After all, the priority should be whatever makes you feel good. Pajamas are for chill time, so pick your favorite SpongeBob character and chill. 
Looking for more interesting readings? Check out: